It bears repeating: This is my favorite time of the year. Cooler temps, the color changes (back home in MN anyways), AND back to school! I love going back-to-school shopping. And for the longest, I've been too old or out of college to participate. I'd lurk by the aisles of paper, notebooks, markers, pens, etc and revel in all their potential. Now, I've got a preschooler, and you can bet I was in the aisles in a heartbeat.
That said, how could I not participate in a back-to-school themed blog hop?
One lucky winner will walk away with ecopies of:
The Silent Swan by Lex Keating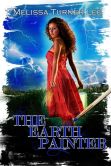 The Earth Painter by Melissa Tuner Lee
Finding Angel by Kat Heckenbach.
And don't forget to check out what all the other bloggers are giving away!