Happy Monday! I am excited to share with you all the cover for book two in the Out of Time series by Nadine Brandes. She is celebrating by giving away a signed copy of the first book, A Time to Die. Plus she's stopped by several blogs to answer a few questions for readers to learn a bit more about herself and her books, but more about that later! So without further ado:
A TIME TO SPEAK
by Nadine Brandes
How do you live after you planned to die?
Parvin Blackwater should have died in her brother's place. She didn't. Now she's the only one who can protect her village, but no one wants to listen. When the Council starts forcing "new and improved" Clocks on the public, those who refuse are declared Radicals and exiled.
Having been across the Wall once, Parvin is the only one who can save them. But instead of going through the Wall, she's packed into a boxcar, loaded on a cargo ship, and forced out to sea.  How will she lead when facing the unknown? 
Worse yet, why are people suddenly dying before their Clocks have zeroed-out?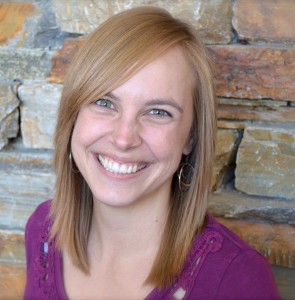 Nadine Brandes is an adventurer, fusing authentic faith with bold imagination. Her dystopian trilogy, the Out of Time Series, challenged her to pursue shalom, which is now her favorite word (followed closely by 'bumbershoot'.) When Nadine's not taste-testing a new chai, editing fantasy novels, or being a Harry Potter super-nerd, she and her knight-in-shining armor (nickname: "hubby") are out chasing adventures.
Links:
Website: http://nadinebrandes.com
Newsletter: http://nadinebrandes.com/my-newsletter
Facebook: http://facebook.com/NadineBrandesAuthor
Twitter: http://twitter.com/NadineBrandes
Goodreads: http://goodreads.com/NadineBrandes
***
What is your all-time favorite board game?
SETTLERS OF CATAN! Oh, did I scream that? Well, Settlers of Catan is my favorite. It's a German-based game that takes about 45 minutes to learn, but if you push through the learning and play with a good group, there's no going back.
You've been warned.
And if anyone reading this is coming to Realm Makers (*cough* Jennette *cough*) be warned that there will be a Catan party.
Ha, right?! Now I will have to decide between board games or zombie apocalypse nerf war…
It seems that so many writerly folks have some kind of pet. Except me. So I'm curious. Do you have any pets?
No. Hubby and I…aren't…pet…people. *Hides behind hands* Well, we both grew up with pets and we enjoyed that, but we travel so much right now and love hairless furniture so we've stayed away from adding a four-legged family member. However, when we do have children, we'd like them to grow up with pets too, so we'll probably get a puppy or kitten or something equally squeal-worthy (and hairy.) [grin]
Ah, children…It seems you and I are in a similar boat. Both hubby and I grew up with pets, and we would like to have pets for our kids, but…I'm not sure I'm ready for that kind of commitment. Hairy or otherwise. Ha!
Do you write to music or silence or something else?
Music…if I remember to press play. I'm an absent-minded writer and, in the time it takes for iTunes or Spotify to load, I'll usually forget that I planned to play music in the first place. It's the same thing with tea. I'll microwave it and then find the mug in the microwave three hours later (not knowing if I ever pressed "start" or not.)
Oh my goodness, I am so glad I am not alone with the whole absent-minded writer stuff.
What is one place you've never been but would love to visit?
Well, as you know, I've been to Russia so this may not count. I've been to each end (East and West), but it's such a huge country I would love to spend two weeks with my husband, taking the Trans Siberian railroad all the way through the country. Supposedly it's a life-changing trip.
But if I had to go somewhere completely new, I'd want to go to Italy. I have family heritage there and I love discovering where my roots come from.
Oh, Italy! Yes, that is on my to-visit list as well. Okay, one last question! 
If you could travel back in time, where would you go?
Well, if it were an unlimited trip option, I'd want to go back to when George Gershwin played the first concert of Rhapsody in Blue because he basically wrote the song as he did the concert. It's famous, now, but I wonder how different that first concert would have been.
And, of course, I would want to go to Jesus' time. Maybe it's the cliche Christian answer but…I would desperately have loved to sit near him and hear him teach.
Lastly, I'd love to go back in time to the 1940s and learn how to dance properly. [grin]
Awesome! Thanks for taking the time to stop by Nadine!
***
Well, that wraps up this cover reveal! Don't forget to stop by the other bloggers and see what questions they've asked!
GIVEAWAY TIME!
Enter to win a signed copy of A Time to Die! See where it all began, if you haven't read it yet. Such a good, thought provoking read! You can read my review here. Find it on Amazon here.