Five days!
Are you excited? Nervous? Oh, right. Of course not! That would be me! This is quite the undertaking, but I'm excited to hang out with you all, reminisce about Secrets Kept, give you a glimpse into Darkened Hope, and just plain have fun. How about you?
Today, I wanted to share a little bit about the special guests that will be joining me this Saturday. Morgan L. Busse and Ralene Burke. Whom I had the pleasure of meeting in person this past year at Realm Makers! They are pretty cool. Perhaps you have seen them around cyberspace. Perhaps you already know them, but just in case you don't, I thought it would be nice to show up at a party knowing a little bit about the honored guests, eh?
Her Books
Book one, Daughter of Light is FREE! So if you haven't check it out yet, now's a good time! You can check out my review over at Goodreads.
As the Shadonae rise in the west and war threatens the north, a young woman discovers she is not human . . .
Rowen Mar finds a strange mark on her hand, and she is banished from her village as a witch. She covers the mark with a leather glove and seeks sanctuary in the White City. She lives in fear that if she touches another person, the power inside her will trigger again, a terrifying power that allows her to see the darkness inside the human heart . . .
But the mark is a summons, and those called cannot hide forever. For the salvation of her people lies within her hand.
*Finalist for the 2013 Christy Award for Visionary Novel*
*Finalist for the 2013 Grace Award for Speculative Fiction*
*Finalist for the 2013 Carol Award for Speculative Fiction*
Her Biography
I'm married to a wonderful, wacky guy (who also happens to be a pastor) and together we are raising four monkeys…er…kids. I'm a shy introvert, but start talking geek and I'll come out of my shell. Along with writing, I enjoy games of all sorts (including board games and video games), hiking, biking, and reading. I love rainy days, mountains, and a good cup of tea.
Connect with her!
Website: www.morganlbusse.com
Facebook: https://www.facebook.com/morganlbusseauthor
Twitter: https://twitter.com/MorganLBusse (@MorganLBusse)
Pinterest: http://www.pinterest.com/morganlbusse
Goodreads:https://www.goodreads.com/author/show/5827587.Morgan_L_Busse
My books:  http://www.enclavepublishing.com/authors/morgan-busse/
Her Book
Bellanok is a haven for myths and legends . . . until evil discovers a way in. Now the fairy queen, Fauna, must journey from the island to the modern world to find the man the Creator appointed to save their world. A man she has been dreaming of her whole life.
Brian is a down-on-his-luck pastor on the verge of giving up on God. He's tired, frustrated, and feeling like a failure. No sooner does he make a decision that jeopardizes his career than an unusual blonde woman shows up and tries to convince him he is some kind of savior.
Fauna must open Brian's eyes to a different reality, and Brian needs to embrace the haven's secrets. If neither of them succeeds, Bellanok will succumb to evil and the world will lose all innocence.
Her Biography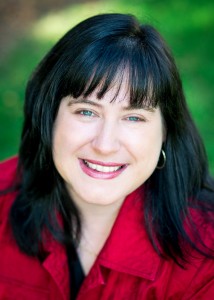 Born this side of a miracle, Ralene Burke grew up with a love for the supernatural side of God. Her passion spills over into her writing as she spins fast-paced tales of angels and demons, fantasy worlds, and the broader calling of every human being. A place where the light pierces the darkness…
The Lord gave her a heart for the written word and also for helping others, and thus was born her desire to become an editor as well.
Connect with her!
***
Have a great week!