Happy Friday y'all!
There's been so many cool things happening around cyberspace, I couldn't just do one link feast this month.
First, I completely forgot to tell y'all that Ralene Burke invited me back to her website this past Wednesday. I shared about a light bulb moment for me regarding book reviews. I know we all are searching for a soul mate, that deep connection we feel with another person. Could it be the same with books? I think so! Stop by Ralene's blog and share your book soul mate. 🙂
In Books:
So this past week, I stumbled upon this upcoming book tour. I told myself I was going to step back from reading and reviewing and all, but I HAD to sign up. LOOK at that cover! And the description. So bloggers, if you are interested. Check it out!
"I raise my chin as the buyers stare. Yes. Look. You don't want me. Because, eventually, accidentally, I will destroy you." 
In a world at war, a slave girl's lethal curse could become one kingdom's weapon of salvation. If the curse – and the girl – can be controlled…
But what if she doesn't want to be the weapon they've all been waiting for?
Set in a beautifully eclectic world of suspicion, super abilities, and monsters, Storm Siren is a story of power. And whoever controls that power will win.
—–
Awesome, right?
New Releases:
Ashlee Willis's debut novel is here. The Word Changers. She is celebrating with a giveaway of the book AND a cute crocheted owl she made herself, plus other fun stuff all over cyberspace. Read an interview with Anne Elisabeth Stengl. Or check out one of the reviews over at The Realm of Hearts with a chance to win an owl keychain. I'm reading it right now…very interesting. 🙂 Review to come later!
Giveaways:
C. E. Laureano is celebrating the release of her novel, Oath of the Brotherhood with an awesome giveaway, and lucky for us, it's been extended until July 31st. This book has caught me eye a time or two, so when I saw this I had to share with you all. If you'd like more information about the book and author, check out her interview with Anne Elisabeth Stengl or drop by her website.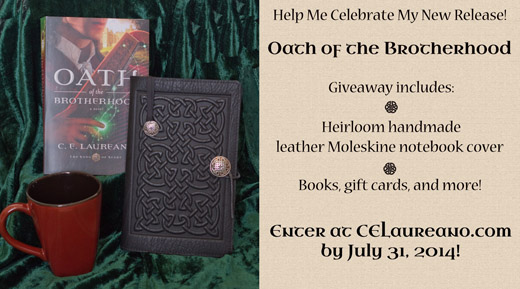 Bethany House is celebrating the Christy Awards with a Dragonwitch giveaway. On their blog: Five winners will receive a copy of Dragonwitch, along with a bookplate signed by the author, a few Goldstone Woods bookmarks, and a shiny Christy Award seal on the cover. Check out the other winners here. You might find a new favorite. 🙂
In a land besieged, an unlikely hero discovers his destiny: he alone can wield the sword that will slay the Dragonwitch—and save them all.
And speaking of the Christy Awards, you could win them all in one big grand prize giveaway over at Relz Reviews plus a $100 gift card.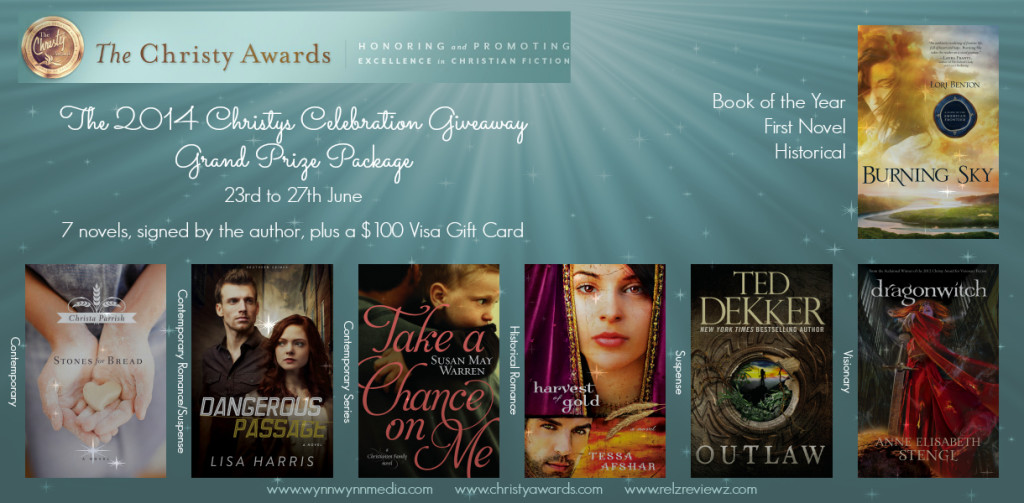 In Art:
Writerly friend, Clare Davidson, shared this link on Twitter not too long ago. Beautiful Oil Prints of the Disney Princesses painted by Heather Theurer. Thanks to my daughter, I have rediscovered the Disney Princesses. Of Theurer's paintings, I'd have to say Mulan's my favorite, Merida comes in at a close second, but Lilo and Stitch melts my heart. Which one is your favorite?
For writers & such: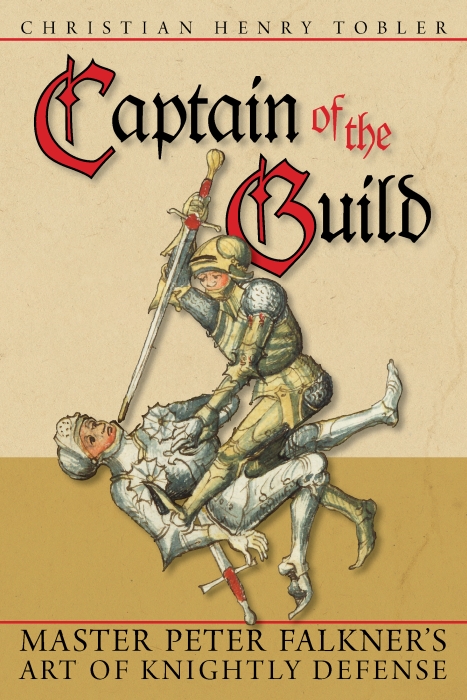 Archery, swordsmanship, martial arts, fighting arts, daggers, jousting, oh my! I am melting just looking at these! Thanks to Kristen Stieffel who shared this link on Facebook. Freelance Academy Press has quite the line up. And they also have a bunch of free resources, notes and all for the "Western Martial Arts practitioner".
Encouragement: 39 Things to Remember When You're Struggling to Build Your Writing Career.
Another awesome article on career planning by Literary Agent Chip MacGregor: How Can A Writer Create a Career Plan. Something that I've been working. Probably why it caught my eye. Ha!
Life stuff:
Lifehack.org had a great article on Handling Criticism: Five Tools to Help You Grow a Thick Skin. Whether you're a writer or not, I think we all need a bit of thick skin, especially if we are going after our dreams.
"Our to-do lists are getting longer, and time seems to be shrinking. Stress is rising, attitudes are plummeting, and sanity is sailing away on the high seas of hopelessness." Can you relate? I know I can. Ralene Burke shares Five Tips for Sanity-saving Focus.
Sometimes we need to be reminded of the Good, Bad, and Ugly of Facebook and Social Media. Something that has been on my mind A LOT. Kristen Lamb's shares a bit about What Exactly Does Facebook "Friend" Mean? And encourages us to remember there are real people with real feelings on the other side of the computer.
 ***
Have a great weekend!