Happy Friday y'all!
I've been in transition here. As I've tried, unsuccessfully, to take time away from blogging to focus on editing Darkened Hope, book two in the Hidden Dagger Trilogy, which is done, for now. I need to step away from it awhile before going back through it again. But I've missed you all and I feel like a wagon with a broken wheel. Ha! Anyway, I've got some cool plans beginning next month to get back into the swing of things like an ABC series of the World of Nälu on Wednesdays starting in April. One thing I'd like to bring back is the link feast. I would love to be part of so many awesome blog tours, cover reveals, and book reviews; to be able to share cool findings with you all, so thus, the Link Feast returns maybe once a month or twice. Thanks to Ralene Burke for her Fab 5 Fridays, giving me an idea for future "snapshots" of my own. We shall see where this takes us!
So today, I'd like to share some happenings around cyberspace:
Catherine Johnson, a very cool person I met on Twitter a while back, has a thing for poetry. Love her stuff. Cute, short, sweet, funny. She just launched her children's poetry book, The Everglades. And she is celebrating with a great big alligator cake and a giveaway. She'll announce the winner this upcoming Monday, so check it out!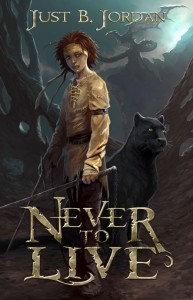 Caught my eye: Never to Live. Oh my goodness! Dark, creepy. I'm almost too scared to read it! But one of these days! Check out the book trailer over on the author's website. If you'd like to get to know the author a bit, check out her interview  with Marcher Lord Press.

Pauline Creeden has another book coming. Shadow Maven. Yummy creepy goodness. I got to beta read and very much enjoyed the story. She's got a couple of giveaways going. So check out her write up, the book trailer and see if this story is for you. The giveaways: A Shadow Maven magnet, an exclusive guest post & sneak peek at My Book Addiction (in conjunction with a book tour for Sanctuary (a $25 gift card), plus a Goodreads giveaway.
The sequel to Lynn Donovan's The Wishing Well Curse, Thorns of Betrayal is out! Check out her release day tour on her blog! With a chance to win a signed copy over at Juniper Grove.
Did you happen to catch the Tonight Show the other night? Amish Vampires in Space made it on to Jimmy Fallon's Do-Not-Read-List. Yes, this is for real, and not a mockery as the cover/title might suggest. Visit Kerry Nietz to learn more and then hop on over to bloggers Nathan James Norman and John W. Otte,  who have read it and shared their thoughts on the book.
And speaking of Amish Vampires in Space. It is one of the novels nominated for the Clive Staples Award. Voting begins Monday!
As y'all have seen, Shadow Hand is here! Join Anne Elisabeth Stengl for a Book Banter on Facebook March 20th 6-8pm central time with plenty of opportunities to win a copy.
Ralene Burke shares about iBloom Business on her Fab 5 Friday feature. I might be hooked…
A nice surprise last weekend as my twitter feed blew up with all these links to a review of Desert Rose. It totally made my day. Thank you InkSpelled Faery and to all y'all tweeting, retweeting it!
Robert Treskillard, fantasy author of Merlin's Blade, Merlin's Shadow, and Merlin's Nightmare announced his second contest which has its own prize and all, plus all points go toward his grand prize. The Excalibur sword. Sweet!
*Freebies*
Patrick W. Carr's A Cast of Stones is free as I write this. LOVED that book. And this upcoming week, I'll be sharing my thoughts on book three, A Draw of Kings. Dun-dun-dunnnnnn….
If you love Biblically inspired retellings in a fantasy setting, check out Prophet by R. J. Larson. The imagery and creativity is awesome, and I just fell in love with the characters.
And yes, Desert Rose is free. If you haven't read Secrets Kept or the Tales of Nälu, here's your chance to catch a glimpse for free. This Monday will be its one year anniversary. How perfect!
———-
Well, I am going to have to stop there. I know I've only touched on a few, so feel free to share links in the comments to other cool happenings around cyberspace. Hope y'all have a great weekend!