Bellanok
The Reluctant Savior
Bellanok is a haven for myths and legends . . . until evil discovers a way in. Now the fairy queen, Fauna, must journey from the island realm to the modern world to find the man the Creator appointed to save their kingdom. A man she has been dreaming of her whole life.
Brian is a down-on-his-luck pastor on the verge of giving up on God. He's tired and frustrated–a failure. No sooner does he make a decision that jeopardizes his career than an unusual blonde woman shows up and tries to convince him he is some kind of savior.
Fauna must open Brian's eyes to a different reality, and Brian needs to embrace the haven's secrets. If neither of them succeeds, Bellanok will succumb to evil and the world will lose all trace of innocence.
Find it on Amazon
***
Meet the Author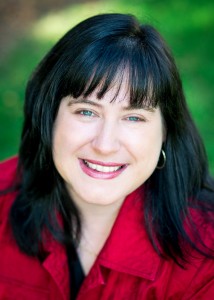 Whether she's wielding a fantasy writer's pen, a freelance editor's sword, or a social media wand, Ralene Burke always has her head in some dreamer's world. And her goal is to make it SHINE! She spins fantastical tales to encourage people to SHINE BEYOND. She has worked for a variety of groups/companies, including Realm Makers, The Christian PEN, Kentucky Christian Writers Conference, and as an editor for a number of freelance clients.
Her first novel, Bellanok, is being published as a 5-part serial starting in October 2015!
When her head's not in the publishing world, she is wife to a veteran and homeschooling mama to their three kids. Her Pinterest board would have you believe she is a master chef, excellent seamstress, and all around crafty diva. If she only had the time . . .
Connect with her:
***
I know many of you have seen this book floating around and have probably already have read it. You'd think I would have read it already too, since I designed the cover. Um, no. That is until now. Ha!
I finally got around to reading Bellanok. It's a little difficult to review since it's only the first part of the series, and I prefer to read the whole book and then make my mind up about it. But for now…
I really enjoyed it. It wouldn't be my first choice, since it contains a few elements that I'd rather stay away from such as a modern setting and a portal-type fantasy.
But it had a few cool things going for it. A realm preserved from the beginning of time filled with creatures from myths and legends. Fairies, dragons, and unicorns. But evil has found away in. And as the author has said, "it's not every day a unicorn becomes a nightmare". And there is hint of a great adventure not set in our world. So it caught my interest.
We only glimpse the island of Bellanok, so I am anxious to return there and explore it some more. Most of the story was set in the United States and on the run until they reach the island.
The fairy queen was not the only one who wanted Brian.
I enjoyed the characters. They felt real. The down-on-his-luck pastor, the damsel-fairy queen in distress, well, her world is, and she braves the unknown with her trusty but ornery dragon sidekick. I enjoyed their cultural differences. They definitely had their quirks and promise of growth. I look forward to getting to know them more and seeing how the author will develop them.
***
Burke's novel has me wondering, what's one mythical creature you'd like to see in real life?
Have a great rest of the week!